Construction Accounting Services
Bookkeeping for Construction
Construction Cost Accounting
We estimate costs first and manage the outflow of your project. And we keep track of the cost of each job for your business, including material cost, labor cost, and other expenses.
As QuickBooks ProAdvisors, we manage your accounts payable by Bill.com and other tools. We take care of your business.
We assist our client to perform cost analysis regarding project management to result in higher efficiency.
We manage your accounts receivable through the creation and preparation of invoices in QuickBooks.
We assist our client to perform cost analysis regarding project management to result in higher efficiency.
We have construction accounting accountants and tax specialists to help you:
Construction Job Estimate
Construction Accounting Software
CONSTRUCTION COST ACCOUNTING
Responsive
Our construction bookkeeping & accounting team is always available to support contractors.
One industry specialize
We have 15+ experience in construction accounting and provide you with focus services.
Accurate
Accuracy is the key in our services. Your finance will be taken care by the most delicated construction bookkeepers and accountants
Technology driven
We use latest technology and software to deliver the most accurate and effective results to our clients.
CONSTRUCTION
ACCOUNTING PROBLEMS
Local Bookkeeping Services
We provide all basic bookkeeping and accounting as well as bookkeeping and accounting services specific for contractors and construction business including:
We have 15 experienced construction accountants & bookkeepers
David and Tammy have 15+ years of experience in serving a variety of industries, Construction, Manufacturing, Sales... for instance. They are specialized in bookkeeping services and tax consultation and can answer any question in a great time manner.
Accounting Services for Contractors
All of Our Irvine Specialists being Certified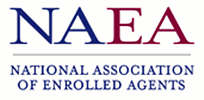 We understand the struggle of small construction businesses. Having a full-time accountant or bookkeeper in your business can be costly. We are here to give you a solution. With outsourced construction bookkeeping and accounting services, you can save a lot more time and money.
​
Our job is to make your life easy, through email, fax, mail and automatically downloading the information from your bank institutions. We will review and reconcile to make sure we capture all the ordinary and necessary expenses.
Once we understand your company operation, we offer flat monthly packages on our bookkeeping services in Irvine, CA. Our goal is to provide a long-term relationship; we want to be your business consultant and work on your side to grow with you. You grow and we grow.
​
We provide top construction accounting services to be the best in the construction industry in Irvine, CA. All of our Irvine specialists are Quickbooks and Sage certified and have extensive knowledge and expertise in the accounting field with accounting degrees.
We'll get back to you soon